Roof Leak
Posted by Plastering Repairs on 1 May 2015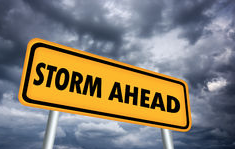 Here are a few tips that may save you some time and money
Rainy weather is when roof leaks get discovered, this is when it's too late for a repair.
No time to contemplate, no time to plan, just get to the phone and get a roofer and plasterer as soon as you can.
There are ways to slow the leaks down until you can navigate yourself into a repair, by looking on your roof.
It is important you to deal with the leaks outside the house to minimize interior damage.
Here's what happens:
A water leak from the roof will slowly pond at the ceiling until it finds an escape route punch a hole right in the middle and be prepared to collect a flood of water.
The solution to this problem really is quite simple. All you have to do is look for either the "bulge" or the ponding water.
Please refer to our previous post here for more information.
Author:
Plastering Repairs